DYNAFIT NEVIS RANGE - Sunday 25th March 2018
The Nevis Range race never fails to deliver taking racers up the frontal face of Aonach Mor before heading into Coire Dubh which forms part of the famous Back Corries. Over the past 5 years of racing, we have never raced the same course, the conditions and weather always having the final say. We work very closely with the Nevis Range Ski Patrol to design as challenging a course as possible.

Entries close Sunday 18th March 2018.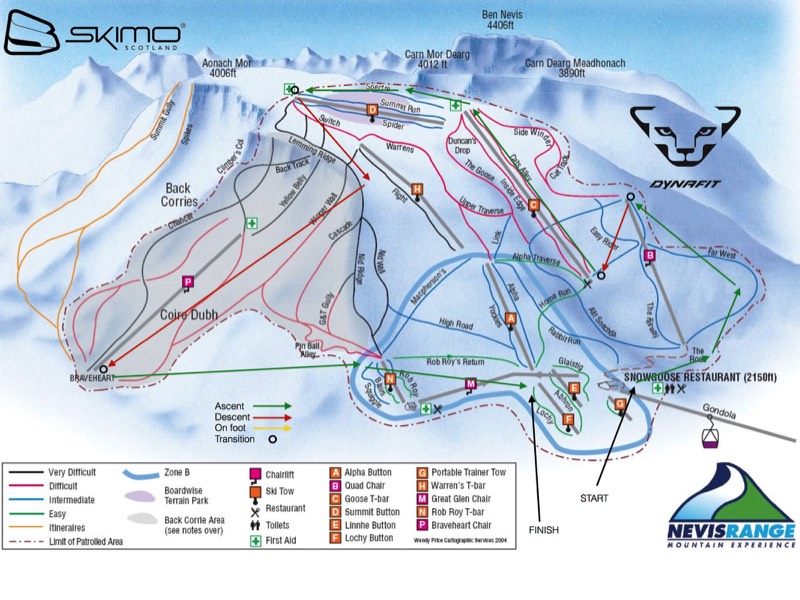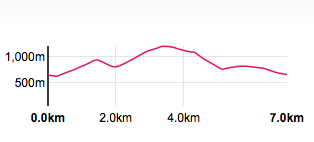 Total ascent: 823m
Total descent: 823m
Distance: 6.80 km


The competitor with the fastest time for completing the route will be declared the winner.


Dynafit have been heavily supporting the Skimo Scotland race series since the very beginning and this year Dynafit will be our main headline sponsor sponsoring 5 out of the 6 races. We have had a rethink for prizes and will no longer be providing 1st, 2nd and 3rd prizes to the winners. Instead, we have decided to spread the love and every racer who enters the race and turns up will receive a fabulous give away momentum courtesy of Dynafit. In true Skimo Scotland fashion, we will also have a few spot prizes to give away.

1100 Registration opens
1245 Registration closes
1320 Briefing at race start
1330 Race starts
1630 Food served
1700 Prize giving ceremony

Registration will take place in the Pinemarten Restaurant.
Once competitors have registered, they should make their way to the start of the race (outside the Snowgoose Restaurant & bar) for the briefing at 1320.
It takes approx 15 mins on the gondola to reach the Snowgoose Restaurant.
Competitors will be able to leave their rucksack with any excess equipment at the start/end of the race. Do not leave any valuables in this bag. Skimo Scotland will not be held liable for any loss or damage of equipment left by competitors.
Please ensure that avalanche transceivers are transmitting prior to race start
Entries on the day are unfortunately not accepted.
Uplift to the start of the race is not included in your race entry. This can be purchased direct from the ticket sales area.
Skimo Scotland will send out final information about race day after entries close.


£30.00 licenced Skimo Scotland Racers
£35.00 non licenced competitors

Skimo Scotland will provide a basic 2 course meal for competitors at the end of the race in the Day Lodge. It is possible to book extra meals for supporters during online registration.

Click
here
for instructions on how to get Nevis Range.
Spectators will be able to watch the start of the race from the Snowgoose Restaurant & Bar depending on weather conditions. You will be able to watch the race unfold along the edge of the pistes and the finish from the top of the Summit run. Note: there are no sheltering facilities at the end of the race.

Spectators must not provide physical assistance.